Introducing Burnishing 2.0
We are glad to announce the latest addition to our finishing techniques & specialties: the new and improved Burnishing 2.0
As you may know, we developed our first burnishing feature a few years ago. The burnishing effect was originally applied mainly to the front (toe) and back part of the shoe.
It was a great addition, but the new Burnishing 2.0 entirely revamps this technique, and place it in a whole new level of sophistication.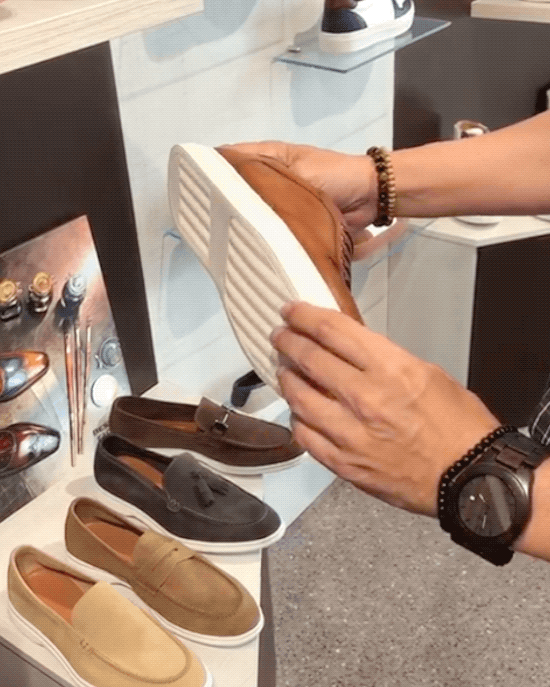 Each piece is individually burnished, accentuating each single sewing line. Shoes burnished using the new antiqued effect are just astonishing, it's mesmerizing to see this beautiful process in action at our patina workshop.
It doesn't require lots of complicated equipment, though. Only a burnishing mop and a bar of specific burnishing wax. Then the rest is all down to the skill and expertise of the operator to achieve the best possible finish.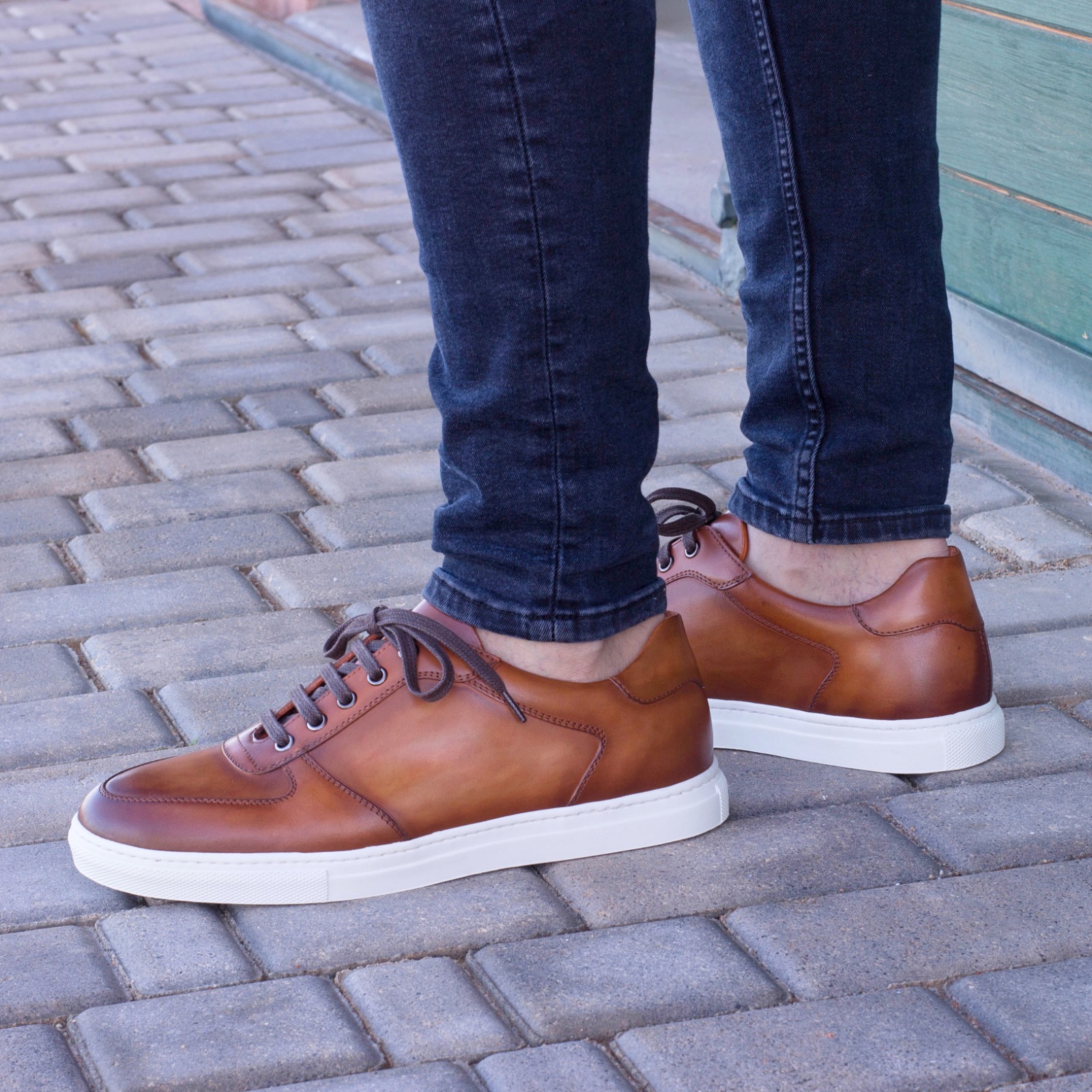 With much attention and care, our maestro colorist transforms a plain calf shoe into a piece of art, with an infinite variation in shades.
This technique can only be applied to Box Calf and Painted Calf, and it's offered in two intensities —depending on how "hard" would you like to go with the effect.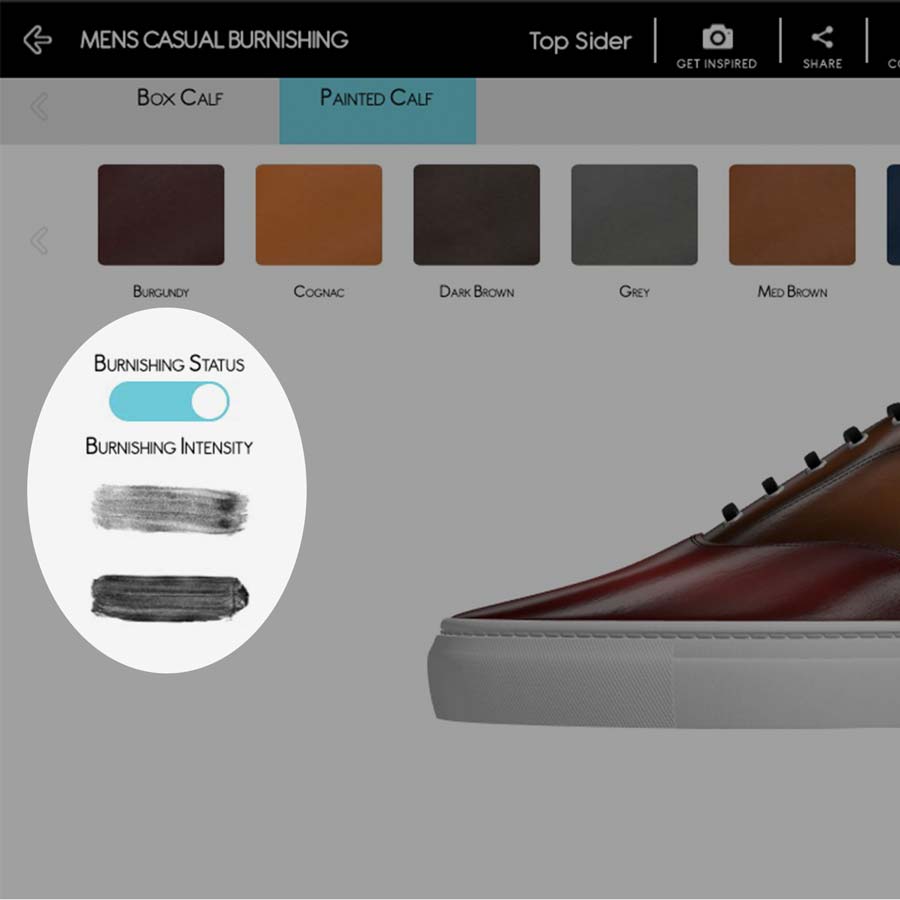 We released the new Burnishing 2.0 for all shoe styles under the Casual category. It's now live on our 3D designing tool.
It takes a lot of work to update each style,that's why we will be rolling out the burnishing 2.0 feature gradually, starting from the casual category, and then steadily adding the rest of the shoe styles.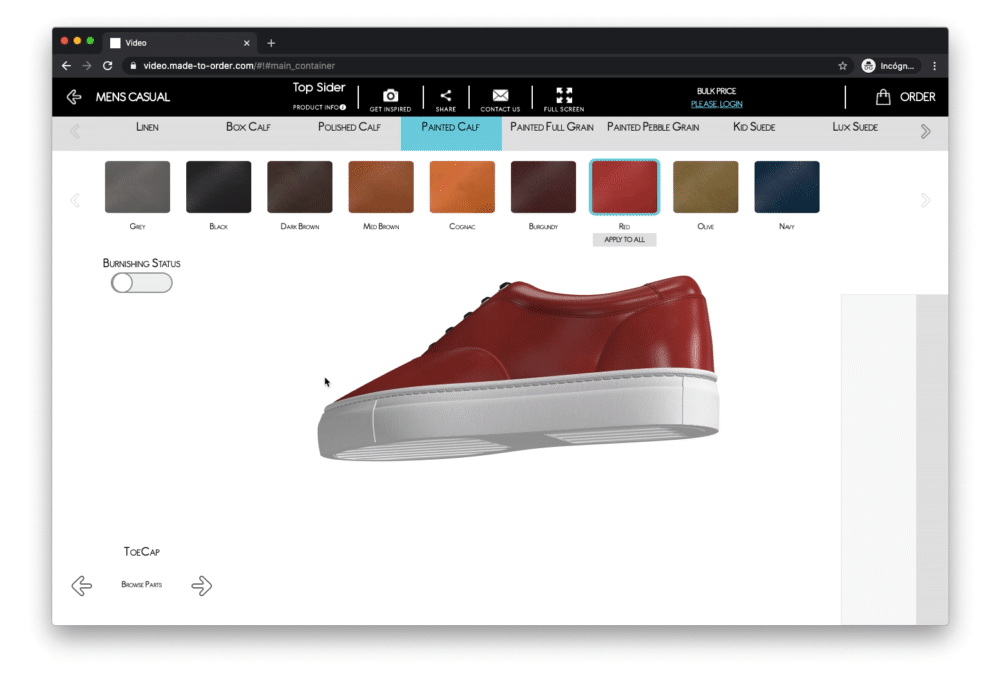 Leave a comment