The all new BELGRAVIA Last has arrived!!
We are glad to announce the introduction of the new «Belgravia» shoe last to our Custom made platform.
Take a peek at some of the latest design for client that were manufactured using this shoe last recently.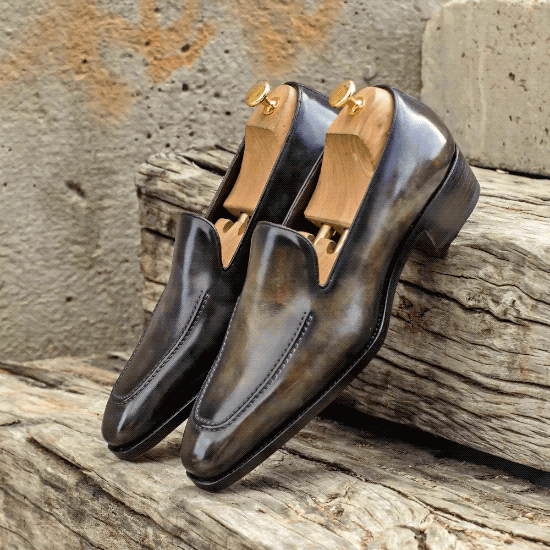 An elegant chisel toe, a narrow waist and a beautiful cuban heel, these are the 3 main features of the Belgravia last.
Take a closer look at the details.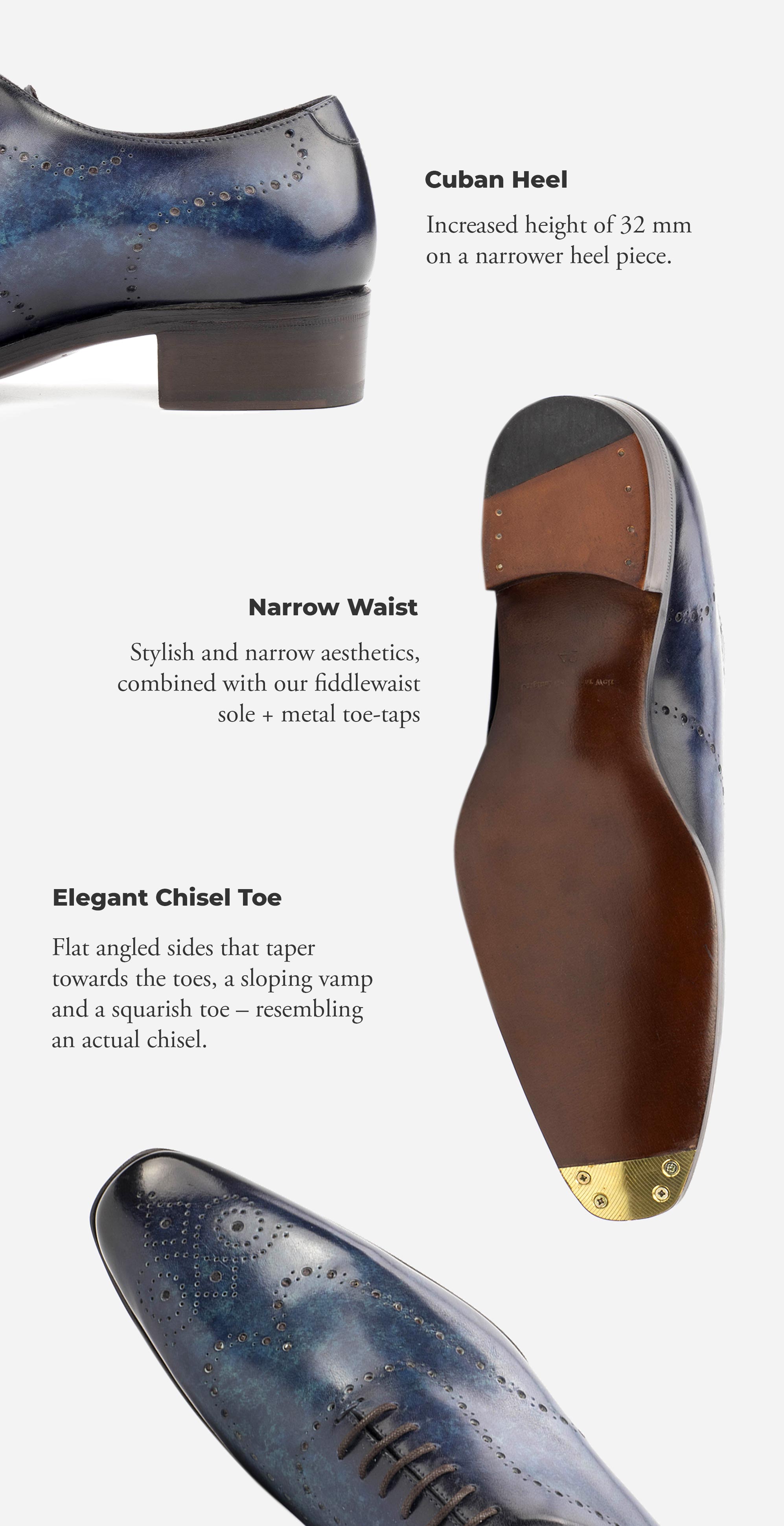 The Belgravia shoe last is available for Goodyear Welted shoes. You can choose between 5 different sole styles, including the beautiful Fiddlewaist leather sole.
All shoe sizes included, from 38 to 50 EU (5 to 17 US) and D + EE widths.
Belgravia should be available for all men dress shoes in the future, however, the first release only includes Wholecut, Oxford, Chukka, Double Monk, Loafer, Balmoral and Chelsea.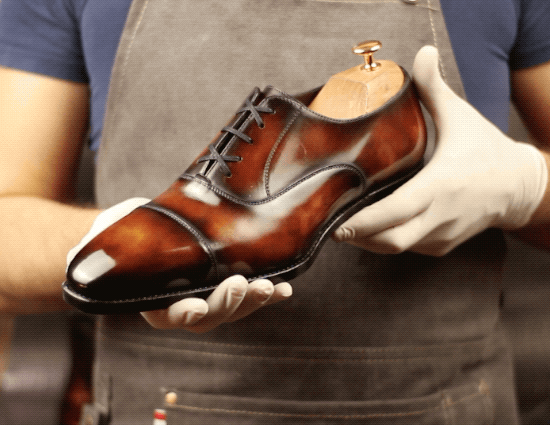 You can find the new Belgravia shoe last on our Luxury custom made 3D Designing Tool.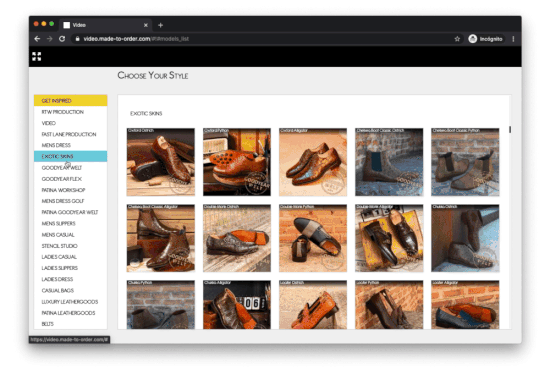 Leave a comment