The Q Goodyear Flex is here!
It's about time to unveil our new product line: The Goodyear Flex 
The Flex system is our new variant on the Goodyear construction: An entire new production method specifically developed with Comfort in mind —but preserving the Quality and Style standards of the original Goodyear construction.
Want to know how it's made? We cut one of the shoes in half and prepared a beautiful cross-section infographic.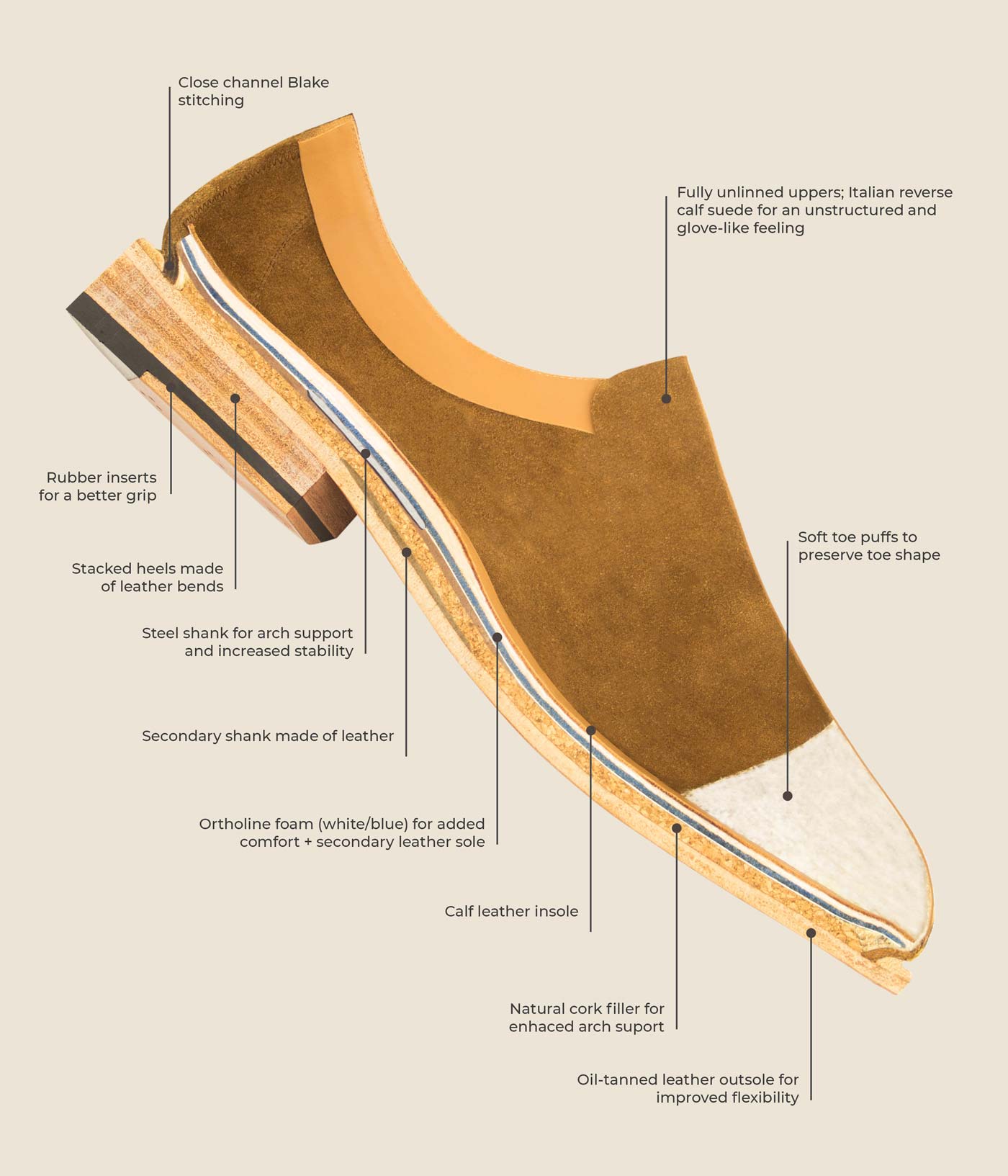 We had to build the new Flex system from scratch, working over every aspect of production to maximize flexibility, but at the same time maintaining the same level of durability.
This process not only meant the development of whole innovative production techniques, but new materialsto be used in order to squeeze every drop of comfortability we could get.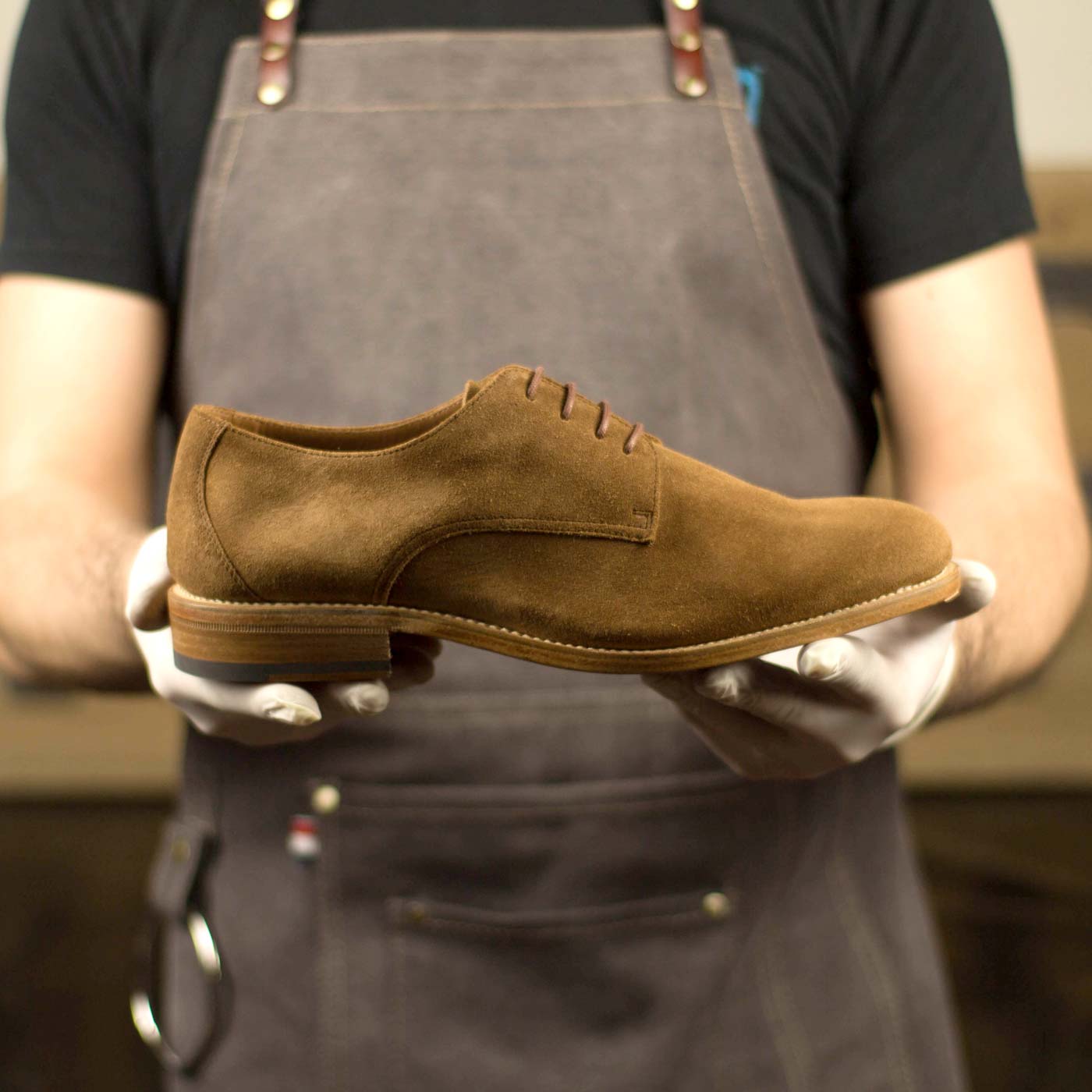 Flex shoes are fully unlined and made with Italian reverse calf suede for an unstructured and glove-like feeling. Soft, supple, breathable as well as flexible; all in all a very unique high-grade suede leather.
Goodyear Flex shoes are, arguably, the most comfortable shoes we've ever made!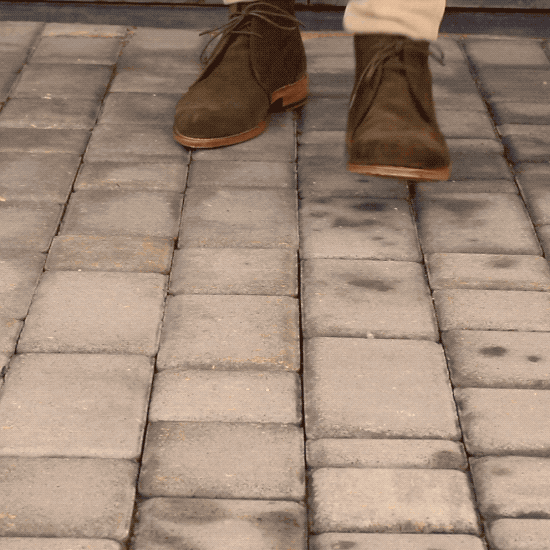 They feature our revamped Oil Leather Sole, which gives extraordinary flexibility and comfort.
As the name suggest, raw leather is oil-tanned and stretched before being cut into sole shapes. This artisan manufacturing process confers the Oil Leather Sole exceptional flexibility properties. Besides that, it's hardwearing, long lasting, beautiful, and can be customized with any of our available sole colors.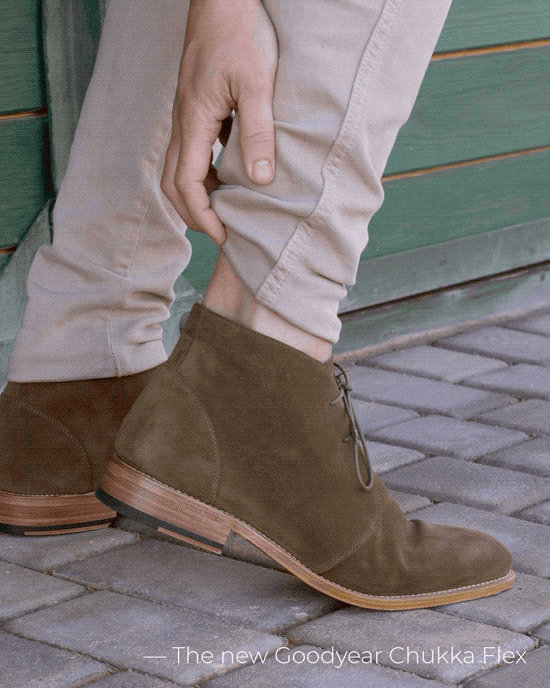 We released the new Flex system with 3 of the most sought after shoe styles: The Chukka Flex, The Derby Flex and The Loafer Flex. But stay tuned in, new styles coming soon.
To find all of the available styles in the new Goodyear flex, the fastest way is to search on our site using the word "Flex".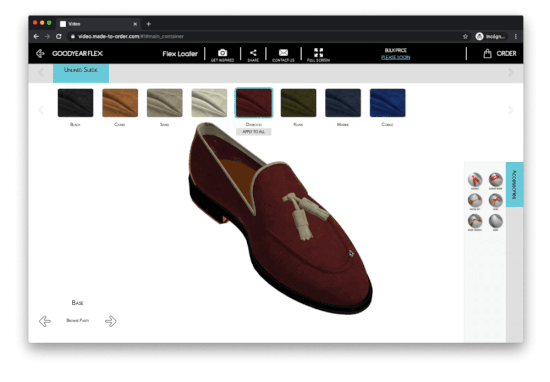 Leave a comment